ArtMag Review 2 June 2017 Camilla Baier
DEEP.CUT | Alan Lennon
Upright Gallery, 3 Barclay Terrace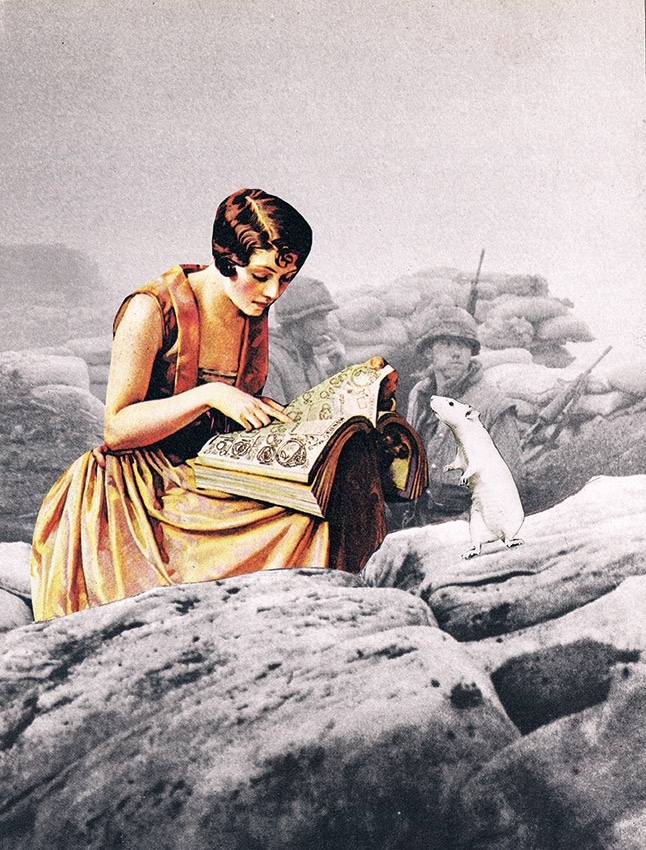 The opening night of Alan Lennon's exhibition DEEP.CUT offered a welcoming and up-close first look at the series of hand crafted photomontages. The relatively new Upright Gallery, situated in Bruntsfield, Edinburgh, is a small gallery concentrating on contemporary art across the mediums. The great turnout made it a cozy affair, where the present artist was giving further insight into his pieces, that jumped out at you from the bright walls.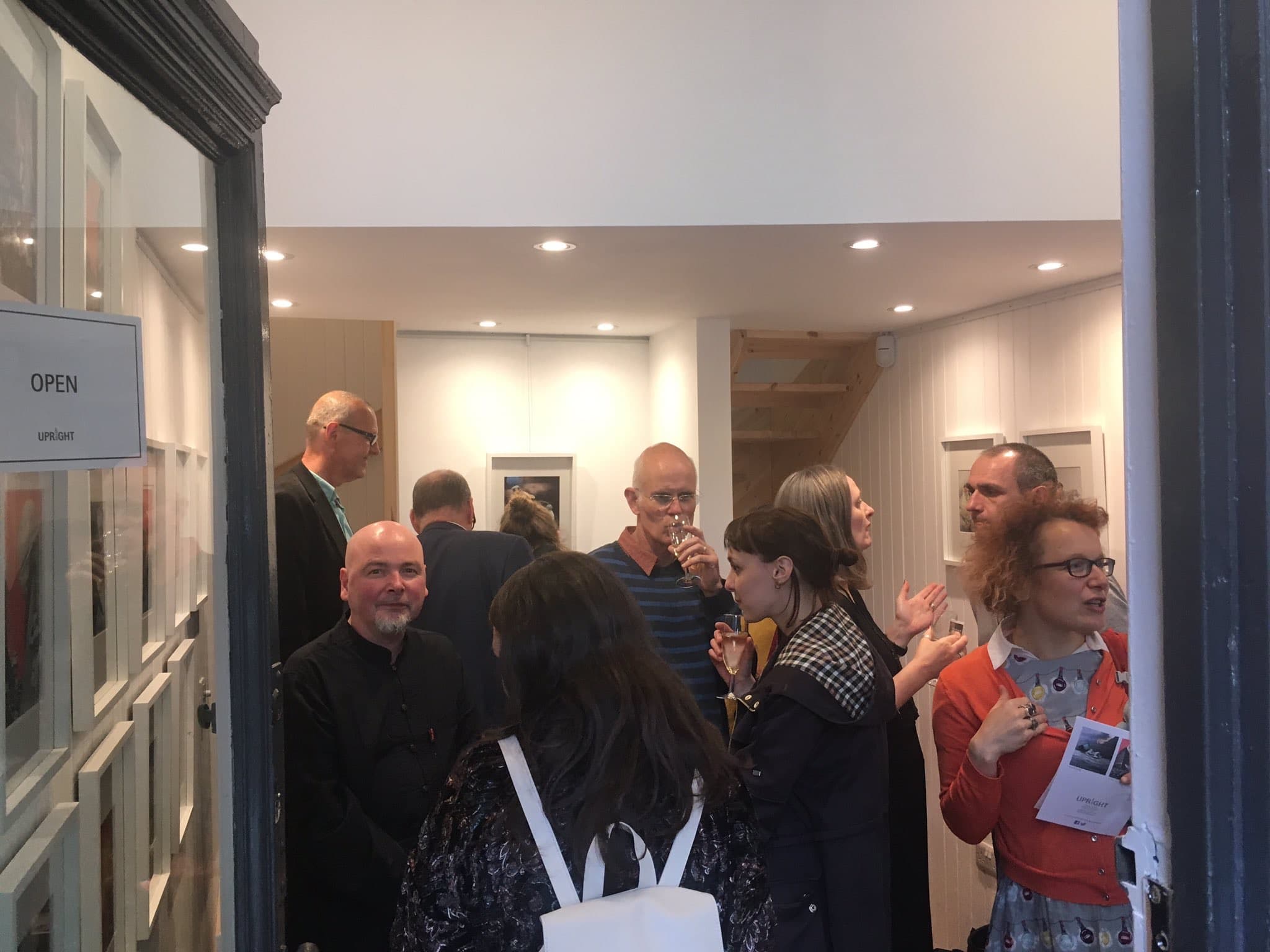 Lennon collects his material from magazines and books found in charity shops. Each element in his collages contributes to the overall narrative of the piece, but the narrative is ultimately defined by the connections the viewer makes. Displayed without their titles each piece invites you to create your version of its story, a creative exercise that leads to many interesting conversations with other visitors. Whether it's the intended subtle political comment mixed with some dark humour or a completely different interpretation by focusing on the literal meaning of the elements.
The artist works across many mediums: oil on canvas, clay forms, direct stone carving and more recently traditional photomontage. He is a professional graphic designer and has always had a love for the Dadaists and Russian Constructivists. This is evident in the architectural elements of the photomontages and can be found in almost every piece. As a reaction against his design background Lennon has shunned modern technology, preferring the hands-on, traditional cut and paste approach with no computer involvement. The result is a collection of hand crafted montages, featuring unique images that each have a story to tell. Not only the as a composition but as individual elements.
DEEP.CUT will be on display at the Upright Gallery until June 22 and is not to be missed.