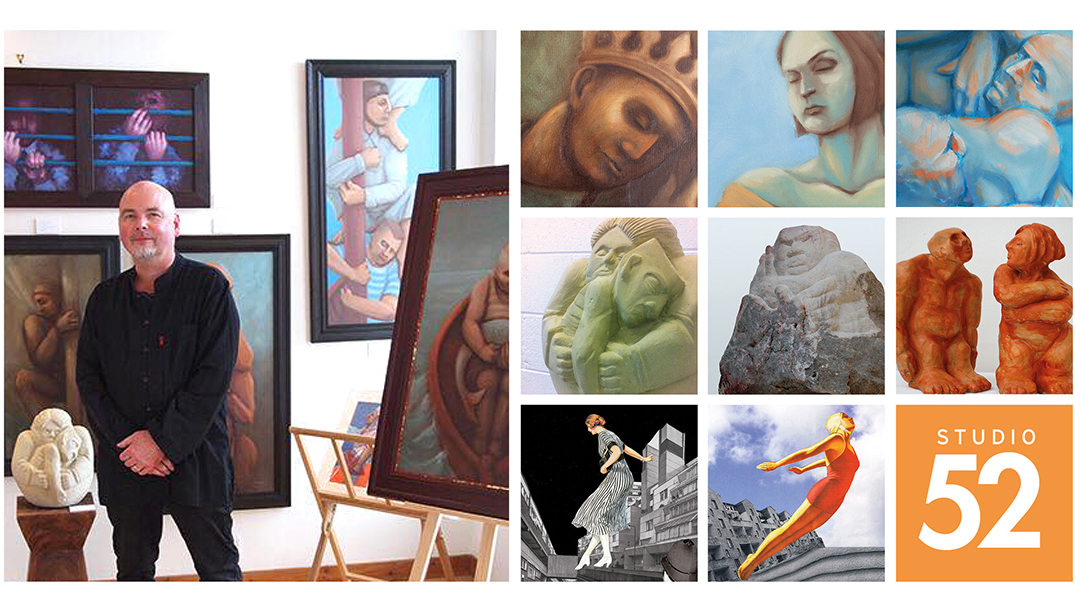 Welcome to Lennon-Art
Working from his Edinburgh based Art and Design Studio, Alan Lennon is constantly creating; working between painting, sculpture and traditional photomontage. He also encourages visitors to experience the relaxed atmosphere of his Studio and invites visitors to browse, chat and enjoy the art. Here online, you can also browse the painting, sculpture and photomontage galleries and online shop above where prints are available. You can also buy framed prints and cards in my Etsy Shop. 
SPECIAL NOTICE
Due to COVID-19 restrictions, Studio 52 is temporarily closed until further notice. However please enjoy the online galleries and shop. More art prints with framing options can be found in my newly opened Etsy Shop. Visit studio52creations.etsy.com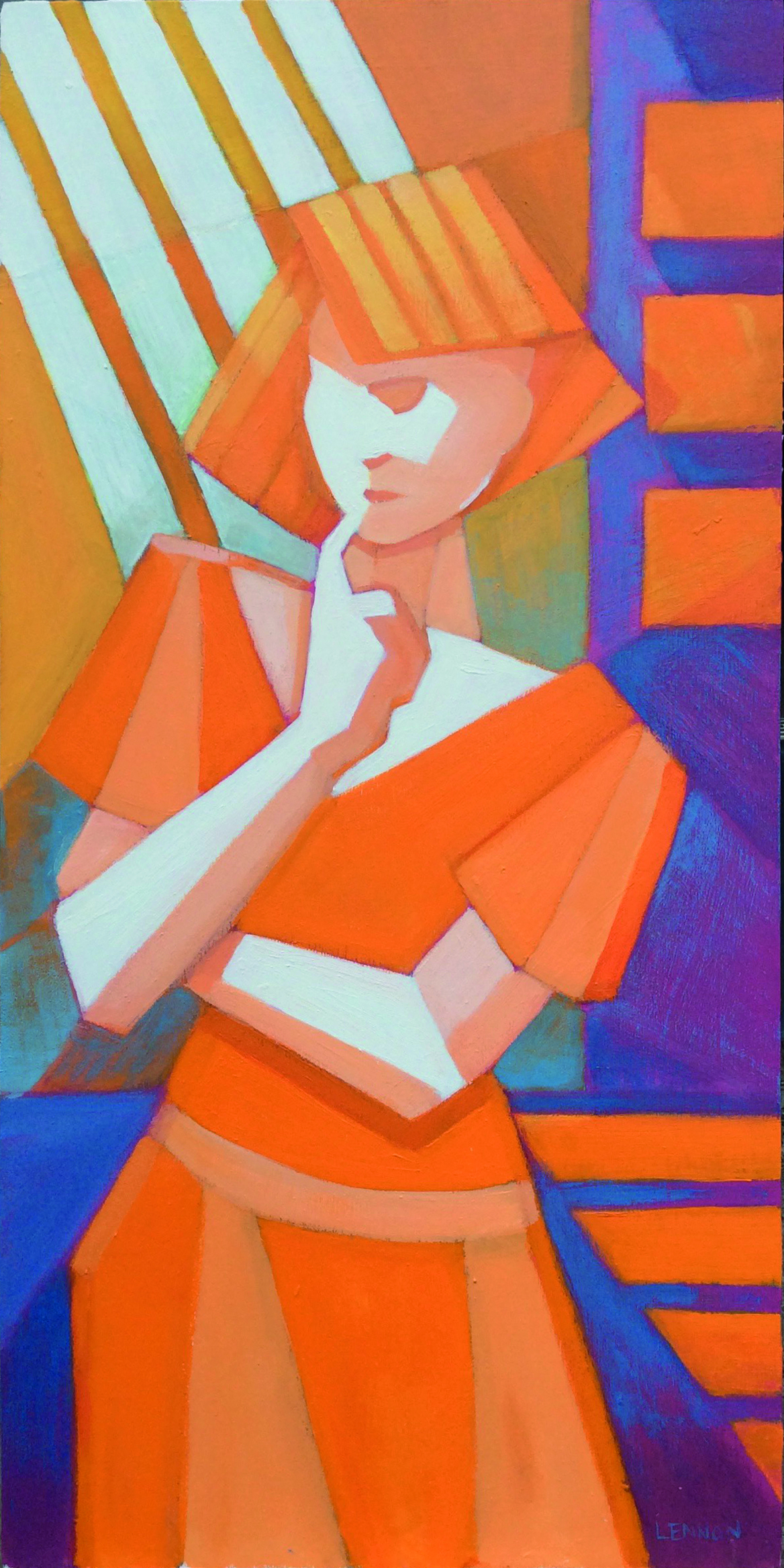 ILLUMINATION
Acrylic on Panel / 60cm x 30cm / Framed / £495/ Free UK delivery
Browse 'Transfiguration' Gallery for more of my semi-abstracted figurative works. Continuing with my more modernist style, I have been recently creating works that have a more abstract geometric style with flat planes of colour and simplified backgrounds. The colour palette has also become more vivid.
MELLOW ORANGE

 

(RIGHT)
Acrylic on Canvas / 90cm x 60cm / Unframed / £450/ Free UK delivery
Framed / £525/ Free UK delivery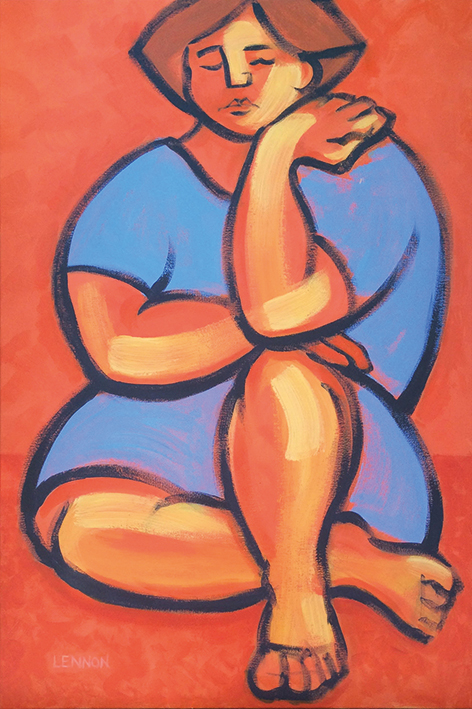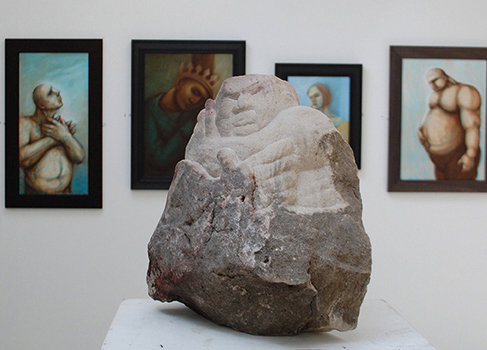 Sculpture
A gallery of direct stone carving and clay works. Please contact me to request purchase details.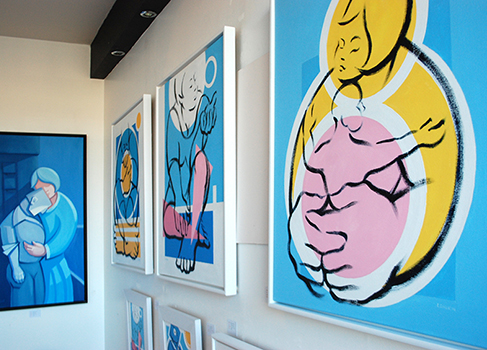 Painting
Browse the painting galleries and simply enjoy or contact me to request purchase details.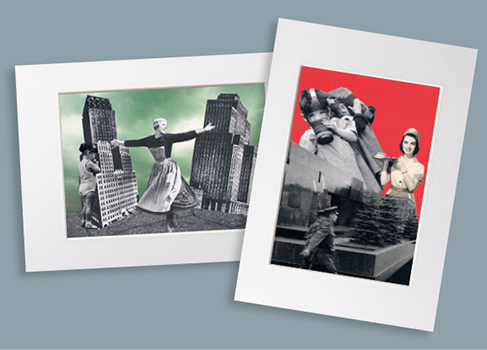 Photomontage
Unique artwork using traditional cut and paste techniques. Purchase details on request. Prints available in online shop.