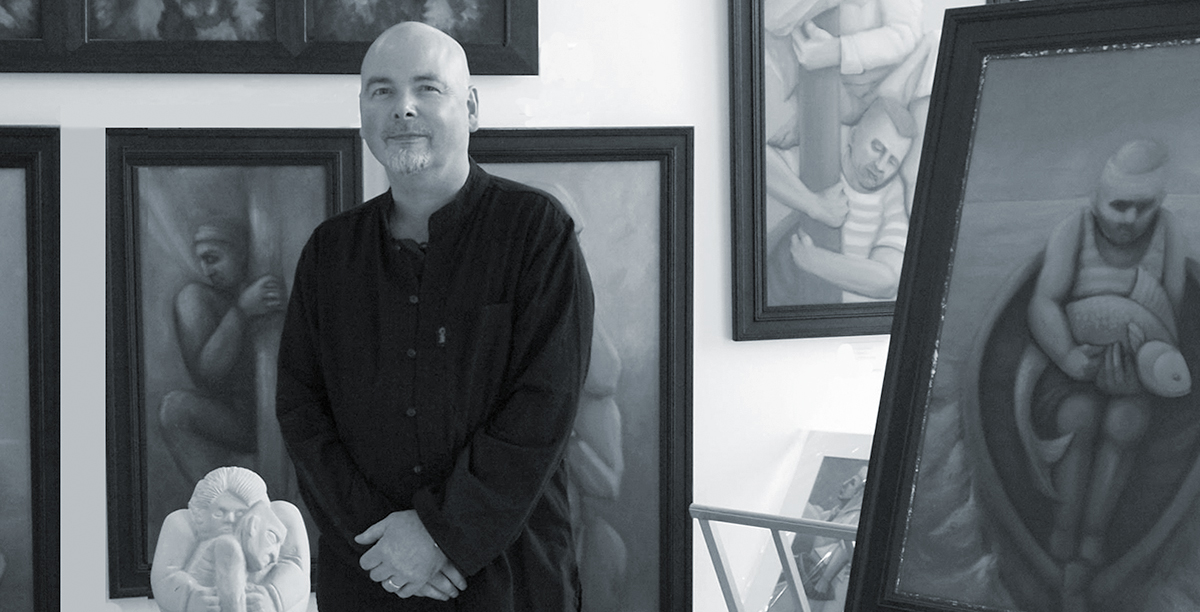 FIGURATIVE PAINTING / SCULPTURE / PHOTOMONTAGE
Welcome to the Lennon-art website. I am an Edinburgh based multi- disciplinary artist working in a variety of mediums. I'm constantly creating; moving between painting, stone carving, clay sculpture and traditional photomontage. I exhibit regularly and am always touched that my buyers are genuinely moved by the work. To create something that reaches out to the human spirit is very rewarding.
Why not visit the 'Transfiguration' Gallery to browse recent semi-abstracted figurative works in my more modernist style. These works have a more abstract geometric style with flat planes of colour and simplified backgrounds. The colour palette has also become more vivid. Guaranteed to make a statement on your wall!
EXHIBITION NEWS
I've been working this year on a new challenging project called WARNING SIGNS (click to visit gallery) which tested my skills as designer, painter and writer. This body of work is an artist's attempt to say something of importance and create a thought-provoking snapshot of our turbulent times with a combination of cautionary verse and iconic imagery. It is my contribution to the genre of Protest Art, where the power of the image and words can hope to influence positive change. Please visit my blog for more background.
The exhibition was originally shown at The Outline Gallery, Edinburgh in September and then again in Gallery 1, Edinburgh Palette in October. The response from the visitors was very positive, with many insightful and enthusiastic comments and sparking some very interesting and topical discussion.
"Your message needs to be shared, wonderful work, so emotional and apt. Incredible poetry."
"The show touched my heart and soul. What are we doing to each other."
"Wonderful, inspiring, powerful art. Thank you for your tremendous ideas. We need more people to see your messages."
"Timely, scary, right on. "Anger is an energy". Keep creating, these are amazing works!"
"Powerful Radical. Beautiful. I'm deeply moved & grateful. Thank you for re-opening our eyes."
28 page limited edition WARNING SIGNS  Brochure is available in the Online Shop.
Fully illustrated and includes 20 original poems. 
PRICE £12. FREE UK DELIVERY
Here online, you can browse the painting, sculpture and photomontage galleries and visit the online shop where high quality, mounted prints are available to buy.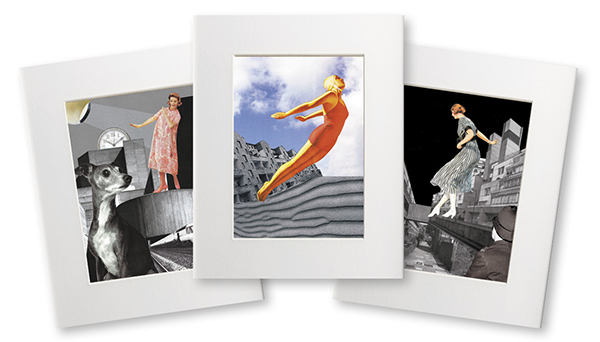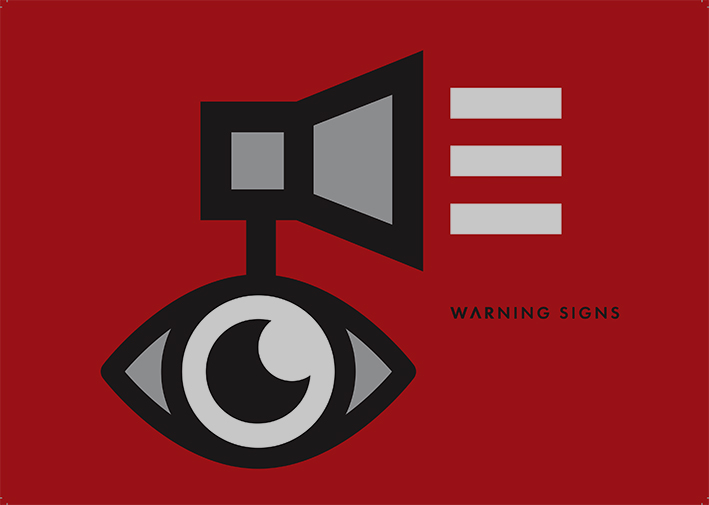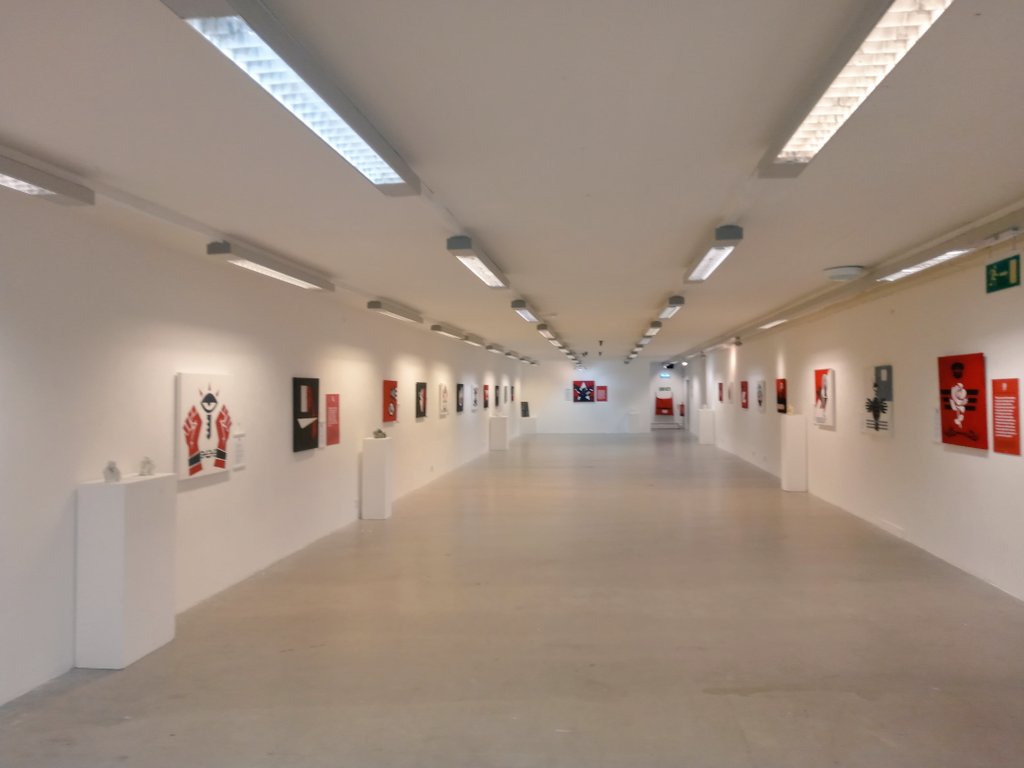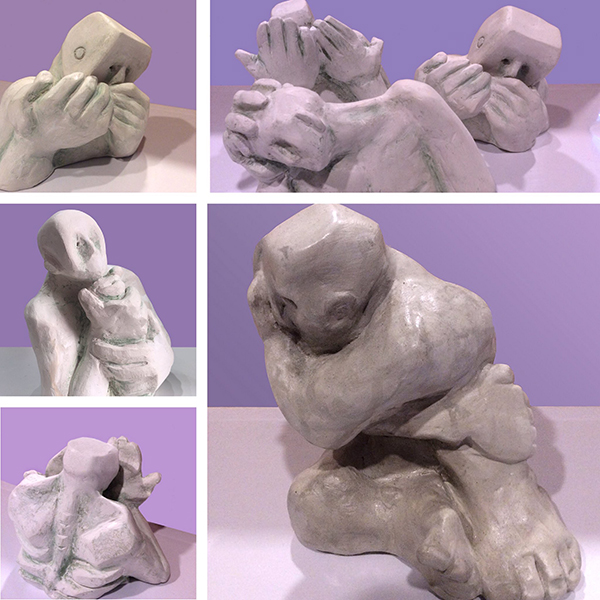 Sculpture
A gallery of direct stone carving and clay works. Please contact me to request purchase details.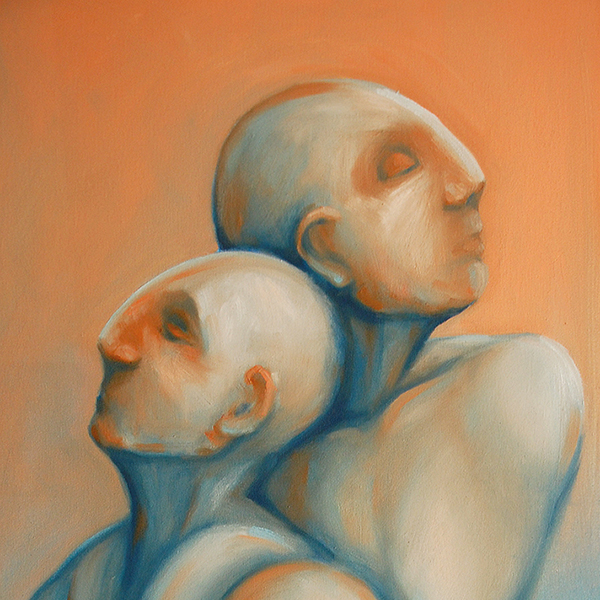 Painting
Browse the painting galleries and simply enjoy or contact me to request purchase details.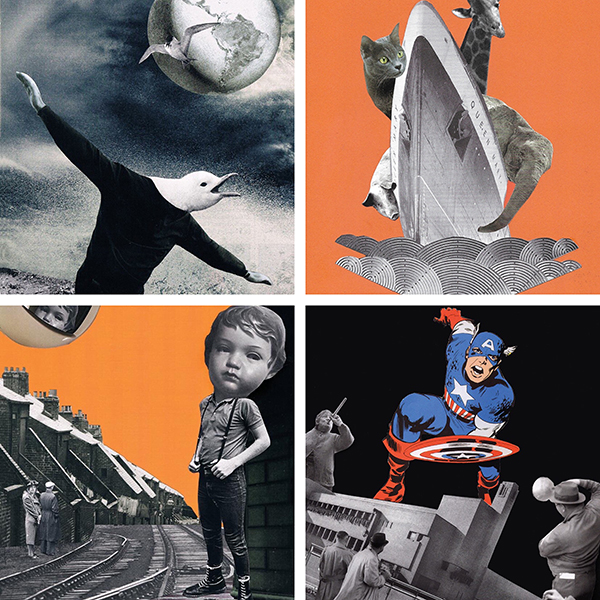 Photomontage
Unique artwork using traditional techniques. Mounted prints available in online shop.
"Alan Lennon's paintings explore the human form with a recurring theme of isolated figures, often surrounded by the open sea, with facial expressions which depict deep contemplation and thought.  In works such as "Adrift" and "Fish out of Water", there is an unsettling sense of loneliness, despair and vulnerability.  But, of course, you can find your own hidden meaning in these soulful compositions.