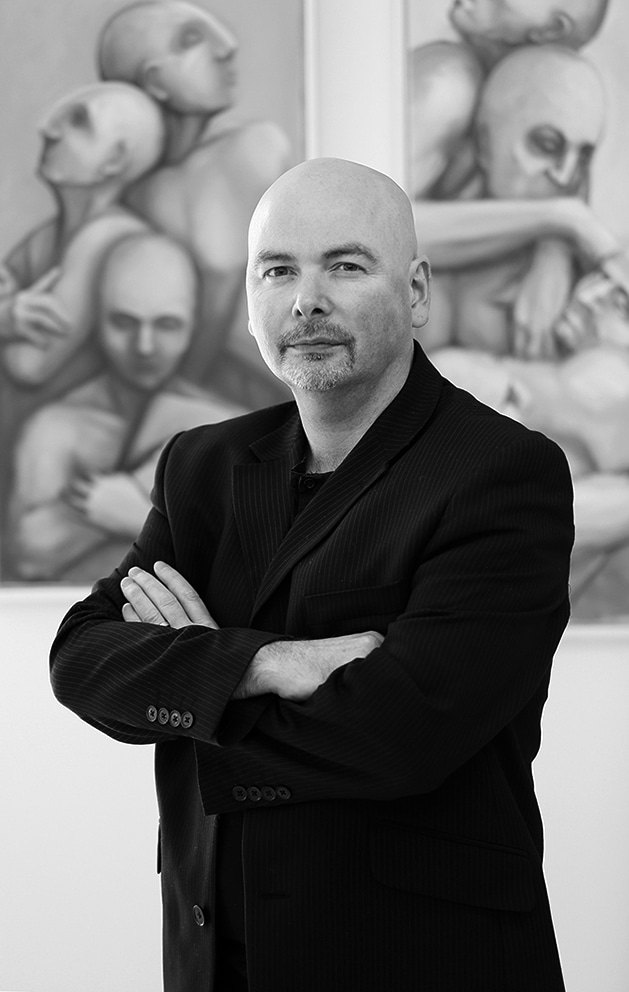 A short statement
I am an artist and designer working from my studio in Edinburgh. Drawn to the figure and working primarily in oils, I like to paint using the medium expressively. I also work in a contrasting linear style where I deconstruct the forms into flowing lines of simple geometry and flat colour – that's the designer in me.
These last few years my work has become more sculptural and monumental in form, it was inevitable that I would explore sculpture as a medium. Now clay forms and direct stone carving has become an increasing part of my creative output.
The paintings and sculptures often portray the juxtaposition of a strong exterior presence but unmasking the soft vulnerability that lies beneath. Continually fascinated and inspired by the human form I draw upon feelings of isolation and alienation, people connecting or not connecting.
Like good design, Art is at its most potent when reduced to its essence. My quiet figures occupy barren landscapes, still monuments that focus on unspoken communication, the subtlety and complexity of a moment, the simple gesture loaded with meaning.