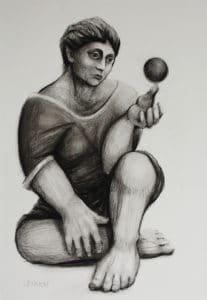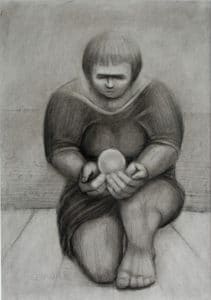 I'm pleased to present to you an exhibition of my new themed large-scale figurative charcoal drawings as well as recent painting and stone carving work.
Taking a simple sphere as a starting point, the viewer is invited to consider deeper contemplative themes as the timeless iconic figures engage with the motif.
Visit the gallery and indulge yourself in the artwork on display.
13-30 AUG 2018 12-5pm