Lennon-Art, continues its programme of exciting Invited artists with a joint exhibition with Derby based, Michael Cook and Alan Lennon 'Common Ground'. Both artists share common themes and create a world that is immersed with a quiet spiritual symbolism.
Painting, drawing and sculpture.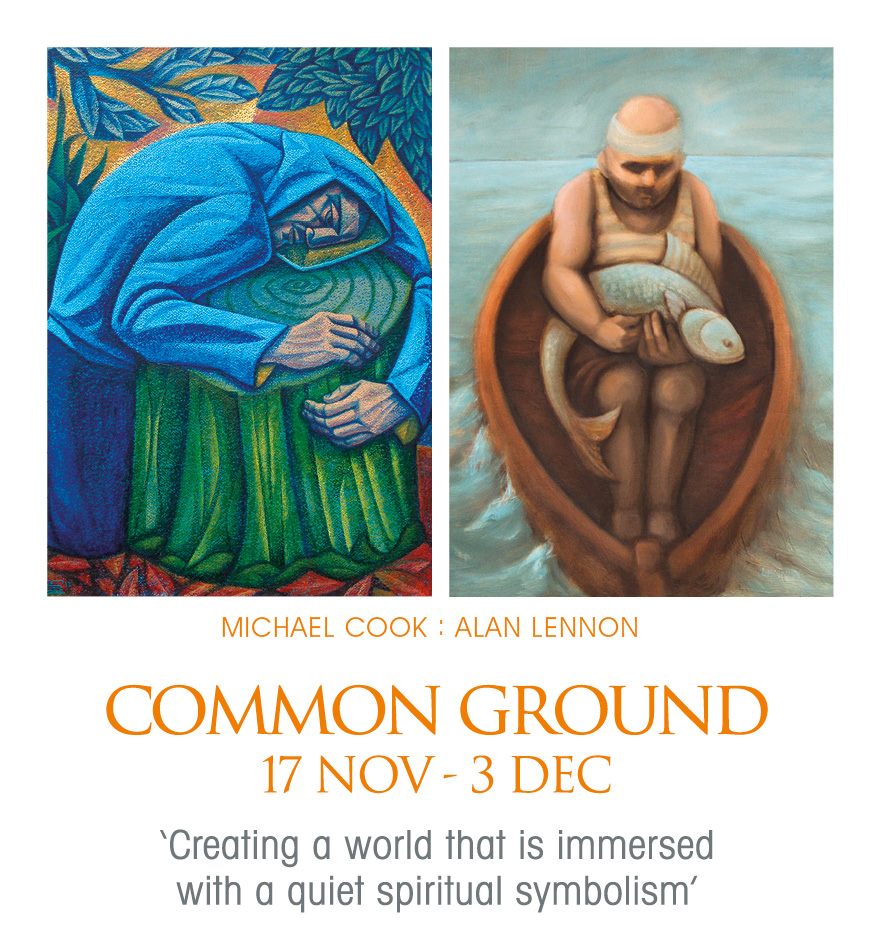 Show runs from 17th November until 3rd December. Preview Thurs 16th 6-9pm. Refreshments provided.
Lennon-Art Gallery 83 Henderson Row EH3 5BE